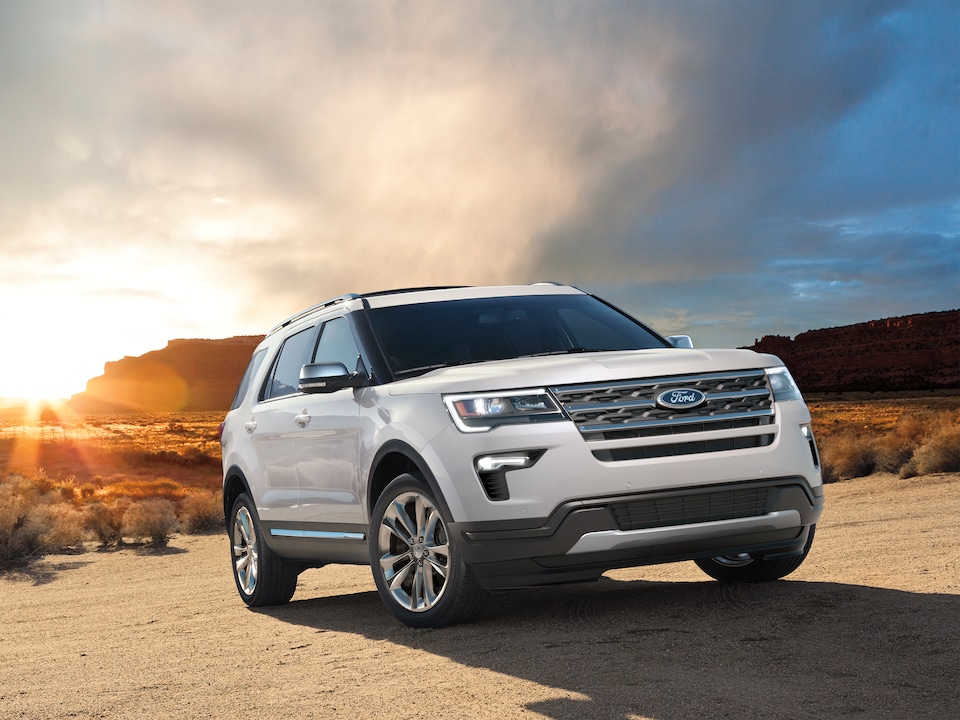 ​The new Ford Explorer is one of the larger SUVs in our new inventory, and it's also among the most versatile vehicles you'll find on the road today! Lots of this versatility comes from the massive interior, but drivers will also find it in the performance and options you have before you even buy it, and the new Ford Explorer completes that package with brilliant technologies. In short, we love all that the Ford Explorer offers, and we think many drivers will too, which is why you should read more on it below!
Ford Explorer Ownership Benefits
Living around Park City brings with it lots of benefits, like having tons of trails to ski, and owning a new Ford Explorer isn't lacking in benefits either. It's a powerful SUV that inspires confidence in even the worst winter weather while also helping tow boats and other heavy trailers thanks to four-wheel drive systems. Of course, you also get a seven-person capacity with the Ford Explorer and wonderful safety, comfort, and entertainment features too, all of which we talk more about below.
Safety
Families are the most common occupants of mid-size SUVs, and the new Ford Explorer caters to these drivers with a priority on safety. It all starts with the rugged frame design and tons of airbags, including small ones in the second-row seatbelts, but it's the driver-assist technologies we hear the most praise for. These systems can keep an eye on your blind spot, help you parallel park, keep you a set distance from cars ahead of you on the highway, and even brake for you if you're about to hit another car. This combination helps you settle into drives much more easily.
Engine Options and Performance
There are three Ford Explorer engine options, two six-cylinders and a turbo-four that possesses a fuel-sipping nature rare among mid-size SUVs, and each provides power for handling a range of terrains and situations. The Ford Explorer helps you harness that raw power with a design that is comfortable around corners and over bumps, and it has a Terrain Management System and Hill Descent Control to help with snowy and icy roads, so you really do get an SUV to use every day.
Cabin Design and Features
As a mid-size SUV, Labrum drivers get seating for seven in the Ford Explorer, but it's also a capable cargo carrier when those needs outweigh your passenger needs. PowerFold third- and second-row seats allow you to fold all the back seats, or just some, down with the push of a button to fit long items, from furniture to boat paddles. Plus, there are all sorts of upholstery options, from cloth to perforated leather, depending on your preference!
Keep An Eye Out for the 2020 Ford Explorer!
Currently, we have a large selection of 2019 Ford Explorer models at our dealership, and that info above covers all you get with that model year, but it won't be long before we see the 2020 Ford Explorer in Park City! The start of a new generation, the 2020 Ford Explorer offers a reimagined design and loads of new technologies, and it will even have a Ford Explorer hybrid option for those around Morgan, UT craving a green three-row SUV.
Interested in either of these new Ford Explorer offers? Reach out to our dealership if you are, and if you're in the market for something else, you can search through our diverse selection of used cars for sale near Heber City! As always, we also provide car financing aid for those searching for a car loan or estimates on a monthly payment, so be sure to take advantage of that.